"Hashmart Cloud Mining" mobile app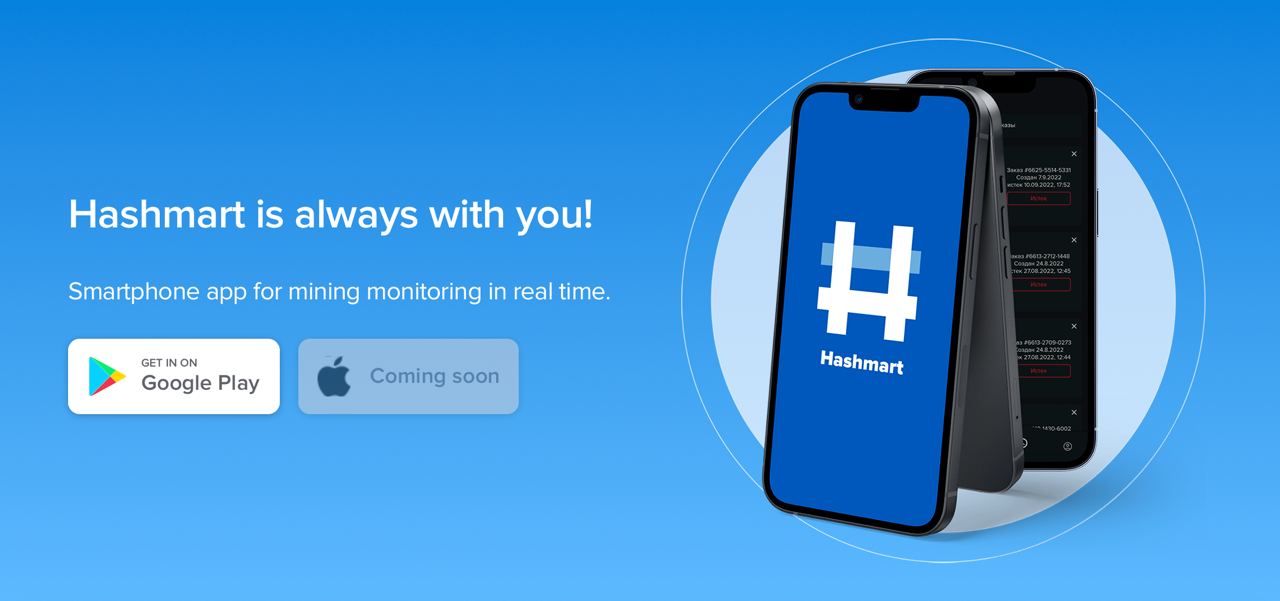 Introducing "Hashmart Cloud Mining" on Google Play – a game-changing digital app built to revolutionize Bitcoin and Ethereum mining process.
Hashmart – Bitcoin and Ethereum cloud-mining provider building a crypto-mining community- reached an amazing moment in 2022. Now mining with Hashmart is available via Hashmart App on Google Play with a new, mobile-first mining management platform for users to mine digital assets. With Bitcoin and Ethereum as major cryptocurrencies in the crypto market – this is the next step forward for Hashmart and its community.
The Hashmart app has been developed and is fully supported by the Hashmart team and their cloud mining infrastructure. The released Hashmart app will give users exciting and easy-to-use features, which include:
fast mining straight after the contract purchase;

daily payouts;

no service fees;

no hardware purchase. 
The Hashmart app is now available for users to download worldwide through Google Play and will soon be released on Apple App Store to start enjoying its features and functions. Try it today to open handy access to crypto mining on your mobile device with Hashmart!